Building leadership and communication skills. Together. 
If you are seeking support and resources to help you on your career journey, you may sometimes be pleasantly surprised to discover that all you need to do is open your eyes and look.
Access local support and services
For women based in the Australian Capital Territory (ACT), I would like to highlight one amazing program that can support you in building your leadership and communication skills: the Audrey Fagan Leadership and Communication Program.
However, for those in other parts of Australia or the world, be sure to explore your local community and access government resources to identify if similar programs may be offered from time to time.
The Office for Women in Australia works to advance the Government's commitment to achieve gender equality and improve the lives of people in Australia. In the ACT, we are privileged to have the Audrey Fagan Leadership program, which was established in memory of the ACT's first woman Chief of Police, a strong supporter of women in leadership roles.
Improving public speaking and leadership skills
This program is designed for women who want to gain confidence, enhance their leadership skills, and improve their public speaking skills. I applied for this program and was successfully admitted. Throughout October, I attended a series of three full-day workshops in the city.
Delivered by Life Unlimited, the program was supported by two wonderful and engaging facilitators, Kate Diggle and Julia O'Boyle. We had focused workshops that addressed resilience, communicating for impact, and public speaking, all of which culminated in everyone presenting a nerve-wracking three-minute speech!
Why participate?
For those considering participating in a future session, here are a few reasons why programs like this are incredibly important and useful:
A safe space to grow and colour outside the lines
Build new connections and expand your network
Revel in the universality of emotion and experiences
Challenge yourself to take the necessary steps forward
What is most important when participating in such a program?
It is crucial to fully commit. Programs like these can be incredibly challenging because they push you to the edge of your comfort zone.
You can choose to play it safe. You can do the bare minimum to get through, but in doing so, you won't have done yourself justice.
Or you can choose to push yourself further, expand your horizons, discuss the things that matter to you, seek feedback, and try something a little different. And the result? You emerge from such a program with renewed vigour, increased confidence, and a clearer understanding of who you are and where you want to go.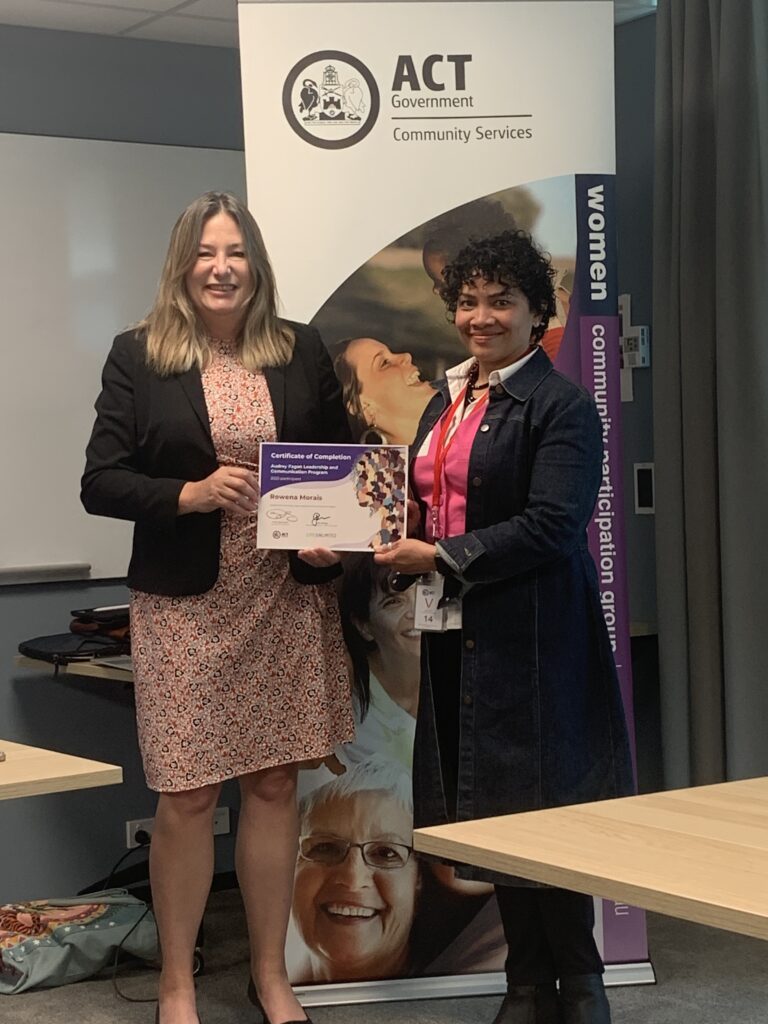 Our group felt supported and enriched by the discussions and exercises. It was wonderful to have the program spread out over three weeks, providing us with ample time for reflection. It was also lovely to meet Yvette Berry MLA, Minister for Women, who took the time to come in and presented all participants with certificates of completion at our final workshop.
For more information about the Audrey Fagan Leadership Program, head over to the ACT Government Community Services website.
#leadership #communication
Cover image description: An amazing group of 25 women across a diverse range of industry sectors and roles