Updated: Jan 2022
This represents a selection of my work. Please note that there are many pieces of client writing such as blog posts and books (electronic and/or print) that I am not able to share due to confidentiality agreements. However, if you would like to discuss your project or have questions about my approach etc, please feel free to reach out.
I. Articles on Human Resources, Leadership and Communication
i. Article series
This is a series of interviews with HR leaders on HR leading and supporting during COVID-19

ii. The Meaning of Personal Responsibility for HR
This is an interview I did with Professor Chris Roebuck who highlights the distinction between the HR business partner model and his new proactive HR Entrepreneur model. Chris argues, not for more HR savvy, but business savvy.
Chris is Visiting Professor of Transformational Leadership at Cass Business School, London. Formerly Global Head of Leadership at UBS, his work there is part of a Harvard Business School Case Study. Chris has been on the HR Most Influential Thinkers list annually since 2010 and has been interviewed over 250 times on TV.
[read the article]
iii. Want to Get Ahead? Try Listening
This is an interview I did with Dr Mark Goulston, a Los Angeles-based business psychiatrist, CEO coach and international speaker who has a personal mission to "heal the world, one conversation at a time". The author of six books, including his 1996 book, Get Out of Your Own Way (which recently reached #1 in self-help books at Amazon), Mark believes that the secret to getting through to anyone lies in getting them to feel like you 'get' them. In this interview, Mark shares how we can listen better and avoid a defensive attitude.
[read the article]
iv. Do You Have What It Takes To Retain Good Talent?
Article on finding, retaining and growing good talent as featured on the Women of HR site
[read the article]
v. The Fine Line Between Procrastination and Prioritization
Article that distinguishes between the two as featured on the Women of HR site
[read the article]
vi. When Should You Quit
A LinkedIn Pulse post
[read the article]
vii. Your Dream Job – What It Takes to Get It
My article published in Leadership and Change Magazine | 2014
[read the pdf article]
More articles published on Vertical Distinct – containing a mix of Human Resource and Technology topics.
II. Interviews with Authors
The Surprising Truths Behind the Success of Many Famous Personalities
I interviewed Gillian Zoe Segal about her second book, Getting There : A Book of Mentors. The interview covers the reasons for her embarking on the book and what value you will get from reading it. Highly recommended for entrepreneurs and anyone else who is trying to launch something
[read the interview]
III. Podcasts on Change
What Does It Take To Deliver Successful Change Programmes?
In this exclusive podcast, I talk to Elissa Farrow, an experienced consultant, facilitator and coach who specialises in portfolio, programme, project and change management. Elissa is also Global Board Secretary for the Change Management Institute. She was invited on the call precisely because of her background in change management. We discuss the various factors which influence the delivery of successful change initiatives in organisations, considering issues like the role of managers, what commitment means as well as closer look at the relationship between the soft and hard issues at play
[listen to the podcast]
IV. Articles on Technology
i. What Does IT Security Look Like From A Pen Tester's Perspective?
This article is based on a conversation with Belly Rachdianto, a well regarded regional IT security trainer. With deep skill and experience on this topic, he gives us a sneak peek into the way a pen tester approaches the issue of IT security
[read the article]
ii. Three Areas to Concentrate Your Security Testing Efforts
My interview with senior IT security specialists, Jakub Kałużny and Mateusz Olejarka, about security testing and what this involves
[read the article]
V. Guest posts/ Columnist posts
i. Do you have what it takes to retain good talent?
Article published on Women of HR.

ii. Is your LinkedIn headline hurting your career opportunities?
Article published on Project Displaced
VI. Podcasts on Technology
i. Richard Ede on Software Testing?
A deep dive with Richard Ede, who possesses a winning combination of years and years of software testing experience and training delivery, on the mistakes to avoid in the Fundamental Test Processes.
[listen to the podcast]
ii. What Is Software Testing?
This exclusive podcast covers a conversation with Ravi Mark Venkat, an Enterprise IT and Corporate Soft Skills Consultant. Ravi was invited on the call because he has run classes on software testing  [listen to the podcast]
VII. Articles on my LinkedIn profile or personal website
VIII. Magazines that I ran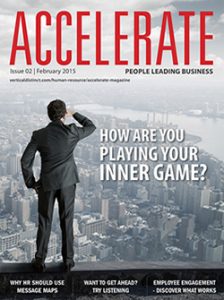 Accelerate Magazine Issue | Feb 2015
(formerly known as HR Matters Magazine)
How are you playing your inner game?
Download the issue
#Accelerate #HRMatters #article #podcast
Headline image courtesy Faye Cornish of unsplash.com
VIII. Book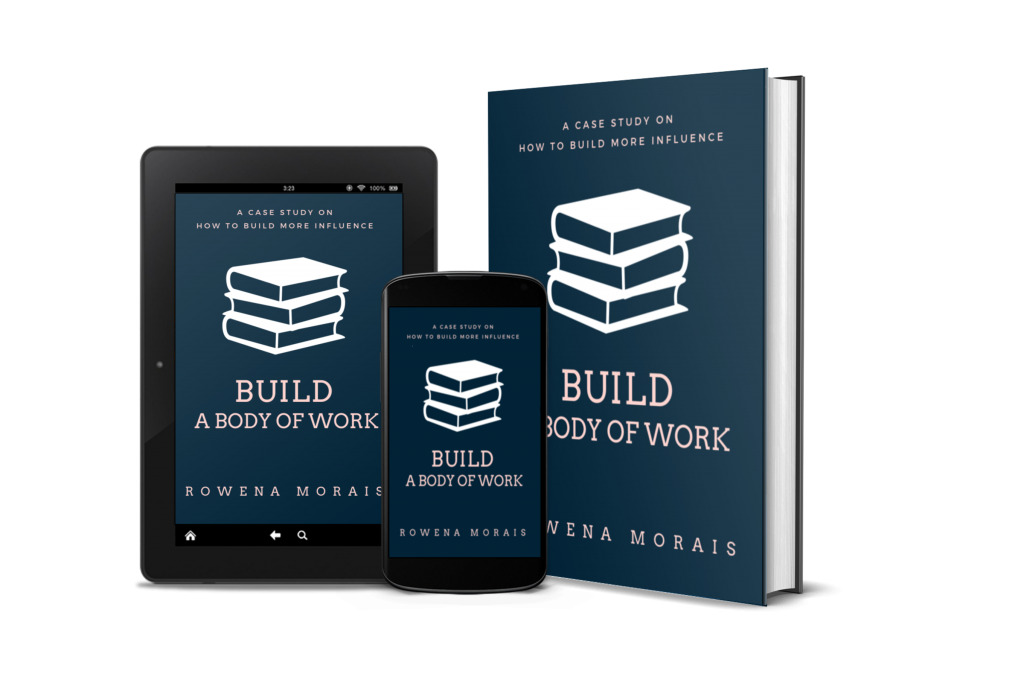 Build a Body of Work: A Case Study on How to Build More Influence
Available as a complimentary download
Ghostwriting services include:
Provided ghostwriting services for a CPA in Seattle WA for a book on strategies of highly successful business owners and another book on health and wellness for a fitness and wellness coach based in Seattle WA.
IX. Building Influence Show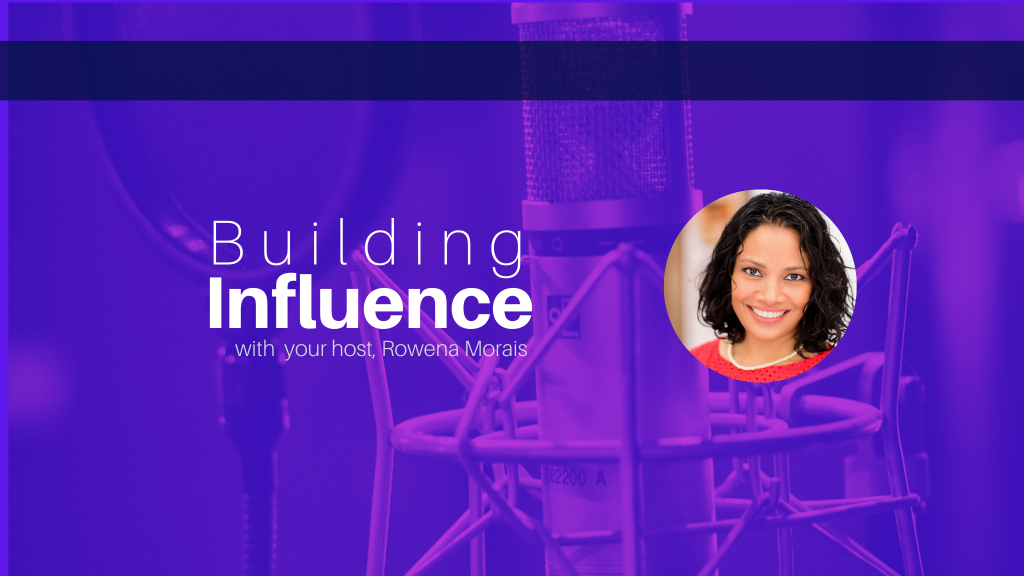 Creator and Host of the Building Influence Show
A collection of stimulating interviews with creators, leaders and SME entrepreneurs from around the world who have achieved considerable success in their area of expertise. These interviews bring together the best strategies, tools and tips they have found to be most effective in building influence and achieving the goals that drive them. The show examines three aspects – their profile, their network and their body of work.