Thrive #28 presents
Decide Like A Cheetah with Ioana Jago

About Ioana Jago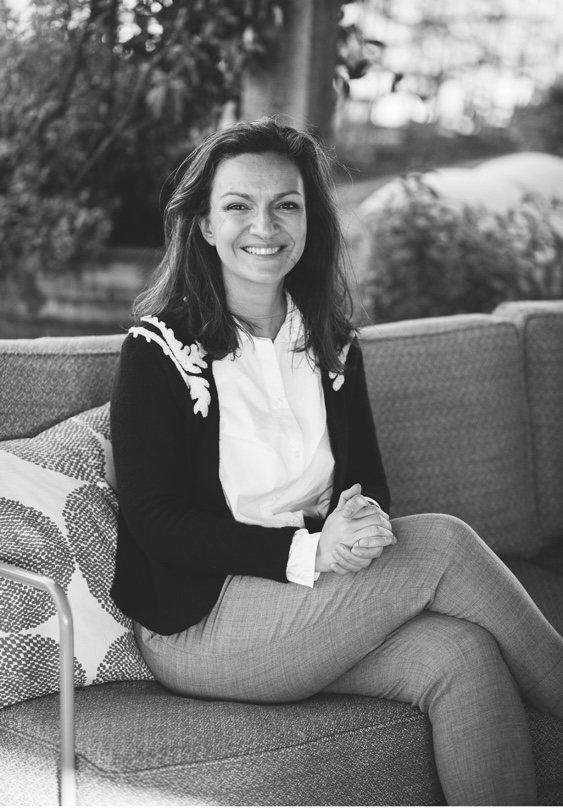 An experienced growth marketing specialist and project management professional, Ioana brings a breadth of experience and skills to anything she touches.
With over 20 years' experience in cities like Tokyo, Frankfurt, London and Bucharest, Ioana epitomises global outlook. And she speaks six languages. Serendipitously, I first met Ioana when she attended one of the earlier Thrive meetups that I ran.
I'm thrilled that Ioana accepted my invite to address Thrive this January. Based in Shipston on Stour in England, UK, Ioana ran her first public webinar with the Project Management Institute UK earlier this month. The webinar, "Personal Branding for Service Professionals" served to outline the building blocks of Brand YOU and I thought it would be a huge honour if Ioana could come in and share a few of those insights in the meetup (she said yes!)
It is also an opportunity to hear about Ioana's interesting career journey from her early days as a project manager in global marketing for Toyota Motor Corporation through to sales and business development roles in MICE (Meetings, Incentives, Conferences & Exhibitions).
Her time with Jaguar Land Rover managing global sponsorships was a tipping point though. It led her to forge her own path forward by establishing Iventum, providing marketing consulting and project management solutions to clients from around the world.
About our Session
An overview of Ioana's career journey and what she believes has shaped her career to date
What is a portfolio career and is it right for everyone?
Why did Ioana focus on project management? How has that helped her?
Why Ioana believes that you should decide like a cheetah
Critical aspects of developing your profile – what you can't forget
What are the building blocks of brand YOU?
What finding your voice means to Ioana and how she found hers
What Ioana's network was like in the early days and how she grew her tribe
The intersection of travel and work – the good, the bad and the ugly
What Ioana considers to be her body of work and why this matters
Thrive Meetup Details
Date: Saturday, 29 January 2022
Time: 6.00 PM Canberra | 7.00 AM London | 3.00 PM Singapore
Duration: 80 mins
Format: Zoom call (video ON)
Registration: Required
Cost: Free
Guests: Capped at 12 on a first-come, best-served basis
Thrive Meetup Agenda
6.00 PM – 6.20 PM Introductions and networking (20 mins)
6.20 PM – 6.50 PM Rowena chats with Ioana (30 mins)
6.50 PM – 7.15 PM Moderated discussion open to the group (25 mins)
7.15 PM – 7.20 PM Wrap up and photos (5 mins)
7.20 PM Close
Important Information on Thrive Meetups
Meetups are complimentary to join for career women only but require registration
Meetups are limited to 12 guests to ensure optimal engagement and participation for all
If you have signed up and need to cancel thereafter, please provide early notice (at the very least, 24 hours) so as to enable other registrations to come through
While informative and educational, this is not intended as a webinar but as a meetup. Guests are expected to put their video on and to mingle, chat and ask questions.
Meetups begin and conclude on time and guests are expected to be punctual. Late entrants (more than 10 minutes) will not be allowed in to avoid disruption.

Selection of Past Meetup Themes
Finding Your Voice with Joan Collar
Protecting yourself, protecting your business with Shalini Nandan-Singh
The Career Pivot with Hester Spiegel van den Steenhoven
Things I am good at, things I am passionate about with Stephanie Looi
Don't be afraid to shine your own light with Alice Rixon
Finding and pursuing your passion with Dana Rubin
Prioritising wellness at work with Elizabeth Kirk PhD
Developing a hacker mindset with Angela Bee Chan
Courage as a skill with Sandra Ford Walston
Strong brand visibility with Nina Shahril Khan
Media | mastery | mindfulness with Noelle Lim
Developing a kickass LinkedIn profile – Q&A with Rowena Morais
Easy networking tips you can use today with Shamila Gopalan
Developing the mindset that helps you succeed with Ulrika Brunner
Becoming a more visible leader with Nirmala Doraisamy
Branding, the heart of every business with Jia-Ping Lee
Using setbacks to build resilience and to lead with Malisse Tan
Reinvention: repurposing your career with Claudia Cadena
Better mental health and resilience with Urmila Dass
The tech entrepreneur with Shi-Ying Lau
Rising to the top with Jocelyn Ng
How to pivot into a new career with Nellie Wartoft
Selection of Recent Meetups
While the meetups began as face to face gatherings in 2017, they transformed into online gatherings from 2020 onwards. These are a selection of the most recent meetup themes.
Thrive Meetups 2020
Thrive Meetups 2019
Thrive Meetups 2018 Q3&4
Thrive Meetups 2018 Q1&2
Thrive Meetups 2017
Selection of Recent Meetup Speakers
About Thrive
Thrive is a women-only private group founded by Rowena Morais. We empower career women by connecting those who are starting out professionally (and needing support) with the more established women (who can mentor and share ideas). Thrive focuses on helping women develop their profile, network and body of work.
Thrive runs complimentary monthly meetups for career women. Guests need to register and the meetup is capped at 14 guests per meetup to facilitate discussion and sharing. This is a meetup, not a webinar
Guests are welcome to join the Thrive Meetup Facebook Group