Do you believe that the only time you need to protect yourself is when you are in business? If you said yes, I beg to differ. Let me share more about this.
Last Saturday, I ran a Thrive meetup for career women on protecting themselves and protecting their business. When I first created this meetup, I knew it was fairly niched and that it may not attract everyone. A few people commented that they aren't in business and don't intend to start which meant this was less relevant to them.
The back story
I read law and was in practice for a few years before I got my accidental start in the entrepreneurial life. That said, I do not regret taking up law.
On the contrary, it is the law and the rigour and structure it brought to my professional life that provided a baseline or framework for much of what I do today.
In truth, the many things that I do effortlessly and without much thought, is done thanks to my legal background. And It wasn't until I ran this meetup that I realised how much I took that background for granted.
My legal background has helped in many ways. It has informed the way I communicate by emphasising the importance of keeping things as simple and jargon-free as possible.
It ensured that when I started my business 17 years ago, one of the first things I did was look at terms of engagement. This included agreements to hire, employment contracts, website terms, delivery of service terms, cancellation and refund policies and more.
It informed the way I negotiated with vendors and partners as well as joint ventures. If the other party did not have an agreement to solidify what we had agreed to, I would prepare one.
The truth is that we all need to have a basic understanding of legals, whether we run a business or not. Doing so will protect you in various aspects of your life.
With the meetups I run, my goal is to provide some education and learning opportunities for my guests. But I also create a safe space for women to network, meet more like-minded folk and be able to discuss openly any issues they face and get useful insights.
I invited Shalini Nandan-Singh to join Thrive for a fireside chat because she is a lawyer, legal coach and mentor. She is the founder / owner of Legally Shalini and, in her words, "obsessed with small business and micro start-ups". Prior to the pandemic, Shalini split her time between Brisbane, Australia and Nadi, Fiji where she has another legal practice.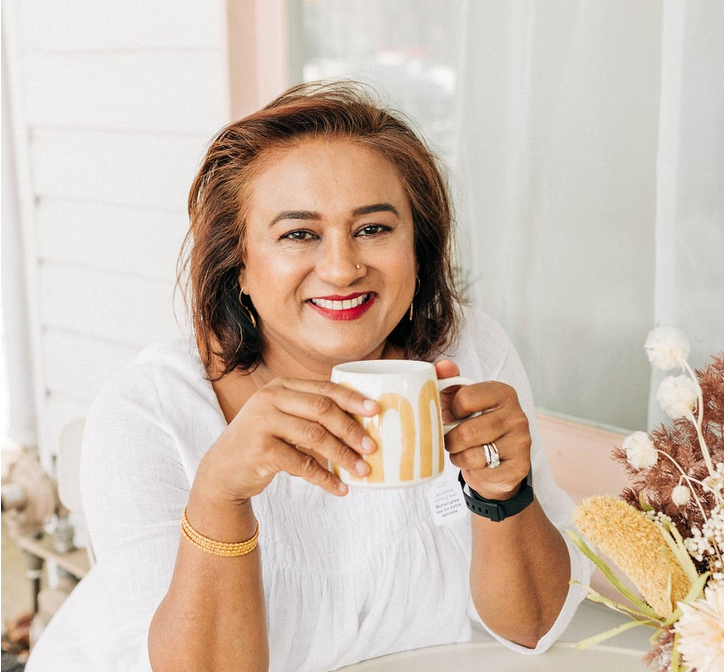 Based on our discussion, I would like to highlight key points about the importance and values that legals have on our business.
1. In order to protect your business ideas, employ an NDA (non-disclosure agreement) when you get into important discussions with anyone
It is common to do so in business arrangements. An NDA is a legally binding contract that establishes a confidential relationship between the parties.
It seeks to protect the information shared by both parties (a mutual NDA) from disclosure to outsiders.
This allows you to share any sensitive information with the other party without fear. Businesses may use them in discussions with partners, suppliers or potential investors. Employees are also often required to sign one to protect the employer's confidential business information.
2. Consider the types of agreements and terms you need to have in place based on your individual business needs
It is common for some people to follow blindly what other businesses are doing. They may believe all terms and privacy policies are one and the same and may simply copy policies they find online and adopt as their own. Equally, there are small businesses out there that do not have any of these policies in place.
When things are progressing well, there is less likely to be issues to deal with. But managing a situation when things begin to fall apart is not ideal and restricts the number of viable solutions you can explore.
Let's say that, as a business, you deliver courses face to face or online. Or you may run a membership site or operate an eCommerce website selling health products.
Things may fall apart at any time. There may be dissatisfaction about the quality of your product, the timeliness of delivery or even a change of mind.
If your customer does not like or want your product or service any longer, they will ask for a refund. Terms field this.
Without terms in place, you face significant hardship in managing the situation well. This is simply not just about refunding the money, it is the loss of reputation and the resulting financial impact it has on your business.
Even in the past, reputation mattered as it does today. But today's environment is so drastically different. Technology has opened up so much on many levels. As a result, businesses are able to not only assess consumer expectations and wants as these arise, businesses are racing to meet these needs quickly.
This has increased consumer awareness, driving up expectations about what is possible and reinforcing the 24/7 'always on – instantly available' environment we find ourselves in.
Everyone wants everything yesterday.
With brick and mortar businesses embracing the internet, the rise of eCommerce and broadband growth, consumers have so much information at their fingertips. Overwhelming as it can be at times, consumers are driven, astute and demanding as a result.
So what does this mean?
A simple issue of a dissatisfied consumer becomes a brand issue for a small business if the irate consumer decides to go to social media to lash out. With a quick post, they can identify you, speak their truth about their experience, rate or review you negatively – all in the blink of an eye.
Protecting yourself involves educating your audience and your customer before these situations occur.
Once this is out there, you are left to pick up the pieces, to respond or react. You are on the back foot, working things out as best you can in order to recover and rectify.
Whether you are in the wrong or not, it matters less online once these reviews go out. A reputation and sense of professionalism that may have taken decades to build can be destroyed by a careless post in minutes. This is why protecting yourself before such situations arise is your best bet.
Protecting yourself involves educating your audience and your customer before these situations occur. Educate them about how best to work with you, about expectations and more. This is not done on your sales pages, of course. This is managed through your terms, in your email correspondence, in your contracts and in your website FAQs (frequently asked questions).
3. Employ contracts
Consider also the need for contracts with the people you deal with – customers, suppliers, partners, joint ventures, distributors and more.
As Shalini pointed out, "contracts mean nothing until both parties sign". The biggest issue is often, that people simply do not even ask for an agreement and proceed to do business without one.
So what is a contract? In the simplest terms, it is legally binding when it contains four essential elements: an offer, an acceptance, an intent to create a legal relationship and a consideration (typically money).
Shalini pointed out that there is an intimate relationship between marketing and legal. The use of contracts is a professionalism issue. It is the finishing touch that indicates to others that you take your business seriously (and that they should do the same).
If you find a term in their contract that you do not agree with, raise the issue. Discuss it to see how you can obtain the changes you seek. Do not assume that you have to sign it as it stands.
Create the expectation
I would add that all the things you do provide your customer with an expectation of how you do things. The conversations you have, the follow up emails, the way you run meetings and the processes you embed contribute to a framework for how you do business. As such, being presented with an agreement at some stage, when the relationship or negotiations begin to firm up, will not come across as a shock.
Legal literacy is vital
Knowing the law and its implications, even at a basic level, presents many advantages.
The more you educate yourself about it, the more you are able to uphold your obligations under the law. You can become better prepared to challenge those who attempt to take advantage of you or misrepresent information.
You raise your awareness of available legal resources and information. You learn how to communicate and negotiate clearly which benefits all parties. You may learn the ramifications of certain actions and how to avoid certain problems from arising in the first place.
Without legal literacy, it is easy to feel overwhelmed and not know where to even begin. Staying in this situation and not attempting to resolve it may eventually cause hardship, inconvenience and even loss (financial or otherwise). So take your legal literacy into your hands today and start becoming legally wise and empowered.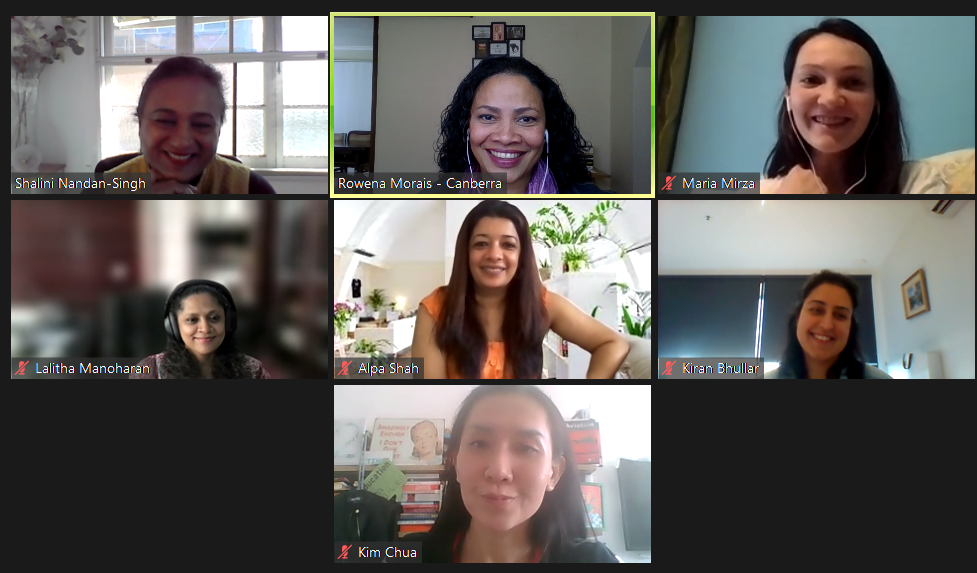 This is a group photo of the recent meetup.
Need to know more?
#loveyourlegals #legalliteracy #thrive #careerwomen #business